Download the 30MHz Sensor Catalogue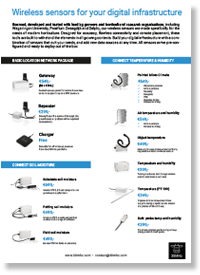 Our wireless sensors are made specifically for the needs of modern horticulture.
Build your digital infrastructure with a combination of sensors that suit your needs, and add new data sources at any time. All sensors arrive pre-configured and ready to deploy out of the box.
Leave your details and download the catalogue directly: