Royal Brinkman: Australia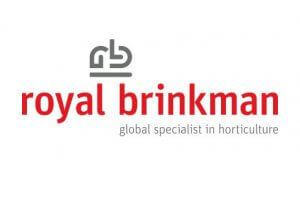 Royal Brinkman is a 130 year old supplier, advisor and installer in the greenhouse horticulture sector. In 2018 they has added the complete 30MHz sensor portfolio to their global webshop. A world leader in horticultural supplies, Royal Brinkman's product range emphasizes ease of use, accessibility and reliability for agricultural applications. The company believes that that the 30MHz sensors fit perfectly in their assortment. Royal Brinkman Australia gives Aussie growers the opportunities to take digital horticulture to the next level by providing 30MHz products.
---
30MHz Sensor Catalogue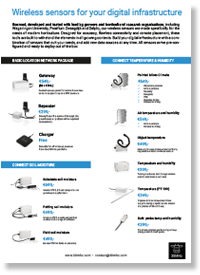 Designed for accuracy, flawless connectivity and remote placement, these tools are built to withstand the elements in all growing contexts. Build your digital infrastructure with a combination of sensors that suit your needs, and add new data sources at any time. Our wireless sensors are made specifically for the needs of modern horticulture.
All sensors arrive pre-configured and ready to deploy out of the box.
Download the 30MHz Sensor Catalogue
---
Royal Brinkman focuses on developing new modern solutions and applications for the growers, such as 30MHz. The Australian branche of Royal Brinkman opened in 2015. Their team has worked very hard to establish a trusted reputation based on knowledge, honesty and passion for horticulture.
Brinkman Australia has more than 1.000 products on stock. Because of its strong cooperation with Royal Brinkman branches worldwide they have the possibility to ship over 30.000 products. The Australian office and warehouse moved in May 2018, expanding to double its original size allowing for more stock, a broader range and increased efficiency. On their website you can see the features products.
Ready to explore your digital opportunities?
Fill in this form to get in touch with Royal Brinkman Australia
How can we help you digitise your cultivation process?
Analyse all kinds of information from different data sources such as climate computers, sensors and manual input in a central platform. Improve the production process of your crops, plants, seeds or bulbs together with advisors, distributors and researchers. We are happy to talk to you about which service model is most suitable for your company.